We are in the FINAL push to get rid of the personal property tax on small businesses. A few minutes of your time right now could save you from not paying the personal property tax in 2018.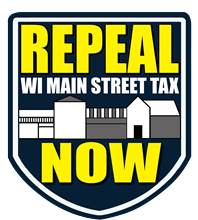 The Joint Finance Committee is finishing up their work on the State Budget. The committee has committed to tax relief but is at odds–the Senate prefers repealing the personal property tax and the Assembly prefers income tax relief that would average $44/taxpayer.
This is our last chance at meaningful personal property tax relief. Please look at the attached and make 3 important phone calls to have your voice heard. The attached included the people to call and the talking points. If you want to eliminate a tax bill, please take a couple minutes to make this happen!